NK Arnak 2021 (English)
We are very sorry to inform you that the Dutch Championship 'Arnak' on November 6th is cancelled.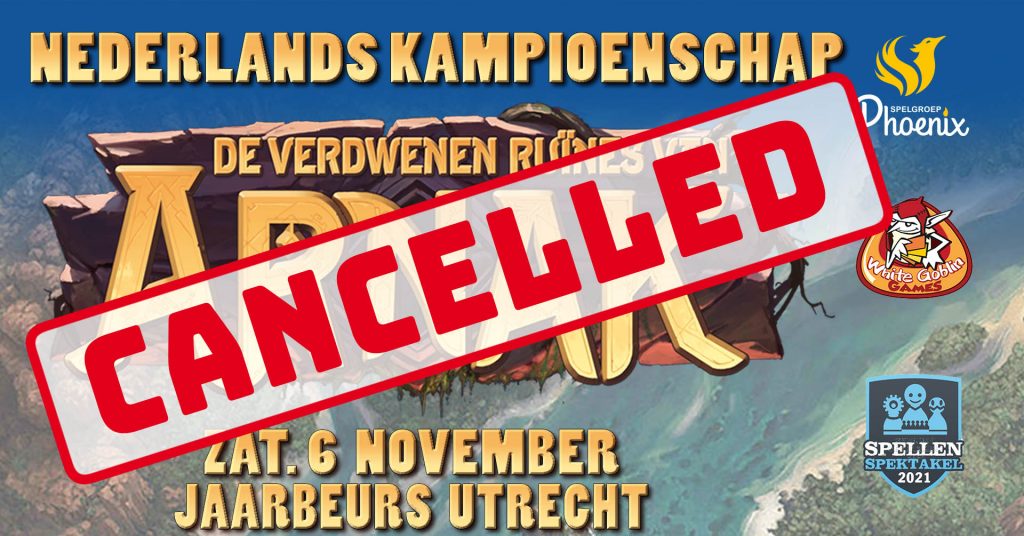 Are you the best treasurehunter of the Netherlands?
The Lost Ruins of Arnak is becoming very popular and is played (online) by a growing number of people. That's why Spelgroep Phoenix and White Goblin Games have made a deal to host the first Arnak Dutch National Championship on November 6th, during the Spellenspektakel fair in Utrecht!
Register now and maybe you can soon call yourself the first Dutch Arnak Champion. .
Good luck on your treasure hunt! May the best archeologist win!
All info
Where: Spellenspektakel, Jaarbeurs Utrecht
Date: Saturday November 6th
Time: We start at 10.30 am, so be on time. The winner will be known by the end of the fair around 6 pm.
System: We will play according to the Swiss tournament system in three rounds. Each table will have three players. More information on the rules will follow, so keep checking the website.
Costs: On top of the ticket for the Spellenspektakel you will have to pay an registration fee of 5 euro. After registering you'll receive an confirmation email with payent details. Attention: your registration is not valid until payment is completed.
Tickets for spellenspektakel are availible at the counter of the fair or on their website: spellenspektakel.nl
Please note: the tournament will be played with the dutch version of the game.